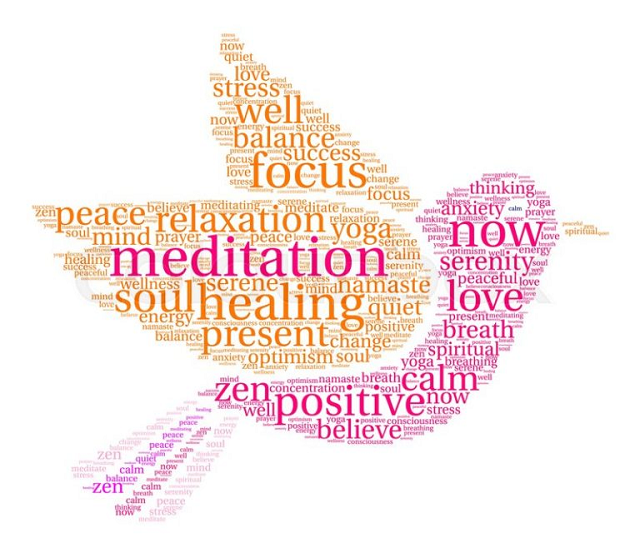 No Bruising and No Pain!
If I would not have gone through this myself, I would not have believed it was possible. After over three hours of (oral) surgery, unless you know me very well, you can't even tell there is any swelling. Unlike the last surgery, there is no bruising, and no pain, except for where they took three tries to put in the IV in my arm. ~P.P. Portland, OR
Healed More Quickly with No Scar!
Thank you Rich, There is no scaring from the surgery. I healed up much more quickly than my Doctor thought possible and I show everyone where my surgery was. They are all as amazed as I am. ~C.B. Vancouver, WA
Phobia Gone in Seconds!
I had a phobia of clowns since I was 3 years old. Rich helped me permanently resolve it in less than a minute. Thought Pattern Management is fascinating at how simple and easy it is. ~S.F., Store manager, Vancouver, WA
Full Recovery from Stroke!
Just an update from our session yesterday. Every evening I lay on the floor on my back with my feet up on a foot stool. This helps the blood flow to the head. Last night I had been laying there for about 5 minutes and I felt something give way in the left side of my neck (stroke side) then I could feel and hear the blood move up into my head and through other veins in my neck. I'm so very pleased and feel so much better. My unconscious mind really did act on the messages you gave it and went to work. Thank you so much. S.B., Falls City, OR
(Follow up from First Appointment)
Hi, Rich, It's been a week since I had my appointment with you. I said I'd call after a couple of days, but I just needed more time to be with the way I'm feeling. My brain feels as if a fog has been lifted, my thoughts are clear, some days I just know things I didn't know before. Thank you for the work you do. ~S.B., Falls City, OR
A Miracle…
The first time I met with Rich Aydelott I had what I call a miracle happen. I have been extremely constipated for the last eighteen years going as long as three months without one bowl movement. I became dependent on colonics, enemas powders and pills. Even with all that I still had a problem moving my bowels. After only one session with Rich doing the Comprehensive Memory Clean-up, I started to release my bowels on a regular basis going up to five times a day. I recommend that anyone with bowel problems to go to see Rich Aydelott. You won't be disappointed. ~K.A. Vancouver, WA
Most Powerful Session!
For nearly 30 years, I have been experiencing Hypnosis, NLP, etc. I have been a subject of some excellent practitioners and teachers. I was even able to pass the California State Bar utilizing Hypnosis. I can say unequivocally, that my 2 hour session with you today was the most well thought out, most heart felt and most powerful session I have ever experienced. It would take many sessions of Hypnosis to accomplish what I believe we accomplished in just 2 hours. Thank you very much. ~D.D. Corona del Mar, CA
Too Good to Be True!
I was sort of nervous because its strange. I think my therapist is skeptical but who wouldn't be? My husband and I haven't fought in 2 weeks, I am exercising more, I have become more assertive in what have been difficult or conflicting situations, I am taking more time for myself to relax and not be stressed. Most of all – I am not depressed something I have suffered for nearly my entire life because of my upbringing.
I guess I am waiting for the other shoe to drop and hoping it won't.
Of course when someone suggests you can have an amazing life, you put on the brakes and walk into the office with skepticism. For if it was possible to have an amazing life, wouldn't everyone be running to the Amazing Life Institute? When I first met Rich, that was my exact feeling, since I couldn't comprehend the possibility of having someone de-fragment my life and clean up the files that have kept me from having an amazing life.
After two hours with Rich, I felt like my life completely changed. All these coincidences starting happening in my life and I felt like I was more in control. I have more time with my family, more energy, and less anxiety over frivolous moments that keep me from enjoying my world. So if you are hesitant about experiencing the Amazing Life Institute, then ask yourself, how would you feel if you were given the tools to have an Amazing Life? ~K.O., MBA Business Director, Portland, OR
18 Pounds, Pain and Prescriptions Gone!
Dear Rich, since I met you and the Amazing Life Institute seven months ago, my life has taken on a new dimension and meaning. At that time, I was eighteen pounds heavier and I was taking six different kinds of prescription pills. In addition, I was in tremendous pain from a back and neck surgery. After only a few months, I stopped taking all prescription medication and my weight has continuously and effortlessly been adjusting to my ideal. Thank you for the wonderful work you do at Amazing Life Institute. I am eternally thankful to you. ~K.J.B., Real Estate Agent, Vancouver, WA
15 Years of Pain Gone!
I had severe pain for over 15 years and had gone to great lengths including surgery, Physical Therapy, Chiropractic, etc. without any lasting relief and after one session it was gone. Thank you! ~M.N. Battle Ground, WA
Progressive Change Happening All By Itself!
Collective Testimonial… Showing the Progressive nature of these processes. The following is the result of a single session.
[After the Session…]
Hi Rich!! Thank-you for that beautiful gift, I am grateful beyond measure!! I am still having flash backs of my beautiful journey, it was very touching. My body feels fantastic, and I am sure I will sleep well tonight! Thank-you again.
[After 1 Week…]
Hi Rich!! So since the session, well… as you know the day after felt like a CRASH, I was a complete basket case… which is OK, I realize it was the body doing the Internal "work". You also might remember I mentioned that my drive home was not so good. Well the next day and since then it has been pleasant and stress free which is a HUGE difference from the Fear and white knuckle driving I was doing before!
(We taught her mind to learn to drive a 'Stick Shift' virtually overnight)
My Digestion… which has been an issue for SOOO long… has been Excellent!! yeah!!! I noticed as you said that the emotion and pain around some memories are gone. It feels as though I have come to completion and resolved some painful childhood traumas. Thank-you, thank-you, thank-you!
[After 3 weeks…]
Hello Rich, Recent Developments… I am proof that the Technique is progressive, as my Spider Phobia is lessening Everyday… I literally had one crawling on the glasses on my face and I did not freak out. Normally that would have rendered me into a state of panic and fear that is debilitating. AMAZING (and we did not even work directly ON that phobia, and I did in MOSHOG.) [Peak Potentials Mind of Steel Heart of Gold workshop]
I am noticing a clarity, a power and a presence about myself that is deeper and more grounded. WAY less Fear & worry. I am VERY excited about working with You again Rich and I WHOLE heartedly believe you and your technique belong in Mind Mastery at the VERY least. It would also be a Fantastic Fit for MOSHOG, Wizard, Wealth & Wisdom.
I believe this method to be one of the most powerful modalities I have encountered. As a health and wellness professional, this is the cherry on top. ~Sincerely, Melanie Wierenga – Peak Potentials Trainer
[Pre Millionaire Mind Intensive (MMI) Training…] Session 2 via phone
Background info: Melanie called and asked me if I could help her prepare for an upcoming Millionaire Mind Intensive 3 day weekend training to do an 'emergency fill in' for another trainer who was injured and could not do the training. She had attended the training several times but had never actually presented this huge event to others. We worked with her mind using TPM for her to Super-Learn the 3 day program for about 1 hour and here are the results…
Hi Rich, I am exhausted, and relieved, and very proud of myself! I had an Amazing, Amazing weekend and you were a part of that, you were a part of allowing me to show up, and be big, and to go places with them, and be authentic and do it professionally, and well, even though I only had a day and a half to prepare!
I hope you come to a Millionaire Mind Intensive so you can see what you helped to create. Thank you Rich, all the best on all you're doing and we'll be in touch; and I told the participants about you… ~Sincerely, Melanie Wierenga – Peak Potentials Trainer
Sugar Cravings Gone!
After only one session with Rich, my sugar cravings I've had for years, completely vanished. I no longer feel controlled by cravings and can even consume a little sugar without it prompting a sugar binge for weeks on end. I also notice a wonderful sense of well-being and have more emotional balance. Things I've wanted to accomplish for years have started to come to fruition with ease and very little effort. I feel like my mind is working for me and not against me. I'm incredibly happy with my results and wouldn't hesitate to recommend it to everyone I know! Thanks Rich! ~M. B. L.Ac. MSOM Scottsdale, AZ
Thought Pattern Management (TPM) Works!
The process and methodology of TPM are at once simple and yet breathtakingly effective in the widest range of situations and for all kinds of people. ~G.C. Professional Trainer San Clemente, CA
Thought Pattern Management (TPM) Is TOO Fast!
Incidentally, my husband points out that TPM is 'not good for business,' since it helps change so very quickly. If NLP is fast, TPM is quantum! ~F.T., Master Practitioner of NLP, Cheltenham, England
Unexpected Treasures!
Dear Rich, We both are doing really well. Jim has recovered from his surgery really fast, doing a lot of self healing and some from the distance healing program… I feel like I have been through emotional surgery myself, and something very profound and important has changed…
I recommended you to a dear friend of mine… with the ups and downs of Lyme disease , we go through a lot of emotional turmoil, that is the nature of this bacterial infection who attacks deep tissues in the brain amongst other organs. I was telling him that something very profound inside of him needs to know he will be safe, even when it seems that his progress are in vain and he is facing – again and again – a regression in the battle for well being.
As for me, I feel myself to be the most sweet, calm and appreciative of life that I have been since I was on a meditation program 4 hours a day. – a schedule I cannot maintain in the US. I am more patient and kind with people I do not know, and do not get irritated by aggressive behaviors as I used to be. I truly appreciate life more than before and realize that my happiness is that of other people.
Little anecdote: I was in a second hand store to get some cheap clothes. I saw something I really like but did not pick it up – I thought the price was too high – and when I returned 30 minutes later it was gone. "Before " I would have been upset, to not being able to react properly, that someone got "my" item, and would walk away thinking that I would never see this beautiful thing again, rats! Today, my first reaction was:" Oh! somebody is happy with that!! Fair enough, I will find something else I like." That was interesting and revealing of the subconscious reaction to situations.
I think it would be very beneficial to long time sufferers for you to offer your services, when someone faces a permanent illness the subconscious attitude towards the disease stops people from being well. I wrote a letter to a friend about that, I can forward if you are interested in any of these thoughts, but you probably understand the mechanism very well, about "owning " a disease. – identifying with it. It is tough on people who have an invisible illness because they feel alienated and isolated even more, like abused children who never can talk about what is really going on. Jim and I thank you very much for your kind support… by the way, on Tuesday I painted the most delightful, high key, (light in color) 3 little paintings outdoors. I could feel the gentleness and sweetness of everything around me, and the colors were very different than everything else I have done before. My friends painting around me were very surprised, and they really liked the paintings. I told them about you. It was obvious to me what was going on… ~B.C. Professional Artist & Teacher San Francisco, CA
Tooth Saved! TPM Works On Myself!
I have a tooth that has been abscessed, painful and needing a root canal. It's been bothering me for about six months. When it finally became badly infected I started talking to the tooth and used what I knew of TPM. In only a day or two I significantly reduced the abscess until I could get it cleaned out by a periodontist. After the dentist worked on it I continued talking to the tooth. When I went back to the dentist four days later he wasn't sure which tooth we had worked on. He said that it was a case for the dental journal because the healing was amazing. When I told him about the internal healing I had been doing he looked at me blankly and didn't know what to say. He wanted to take credit for the healing but seemed to know that the speed of this healing was probably beyond what he did.
The next week I took the Level 2 TPM training. I worked on this tooth with the partner I chose to learn the Engineering Model with. At that point the abscess was healed but the root was still painful and I was still working on it to avoid needing a root canal. In that exercise in class I got very specific requests from the tooth about what it needed in order to heal. It also asked me not to have a root canal and promised that it would heal completely if I continued to work with it. One thing that I was aware of was that it was difficult to keep it clean because the gum around the tooth was loose. I knew that it would heal better if the gum was tight enough to keep food out and away from the root. I gave the gum an image of a hem tightening very tight and compared it to a tooth that has a tight gum.
The next morning I woke up and the gum had completely tightened around the tooth. I just came from the dentist and he was astonished by my success at reversing this tooth problem! He brought in someone else to look at it and reported that the gum pocket had reversed from a 9 to a 3 in less than one month. When I told him that I had been talking to the tooth it didn't occur to me that he was making fun of me when he asked if the tooth talked back. I simply answered the question and told him what the tooth had said to me. I'm sure that he thinks I'm completely crazy and is taking full credit for what he himself said was a miracle! This stuff works! PM Santa Rosa CA
The Mind Healing the Body – Ask and You Shall Receive!
Hi Rich, Here I am to share my experiences since our sessions. I am so delighted and pleased beyond measure with the results. I am feeling better than I can ever remember feeling. I was a happy little girl. Trials and challenges through my life has made it difficult to remember those times. Each of these problems, as far as I can tell, have miraculously been eliminated.
The first obviously amazing event was when I fell over some floor mats in a restaurant that was closed. We were walking around looking out the windows. The view of the trees and lake was beautiful. Thus I didn't notice or expect anything to be in the normally clear walkway. When I fell over four large mats I hit on my knees, the palms of my hands, jarring my neck, arms, and back as well.
Since high school I have had sensitive and easily injured blood vessels. The first time was when I was playing volleyball. When I hit the ball over the net a blood vessel in one of my fingers started to swell (very painful). I have had these aneurysm swell and break and bleed internally since then. Once it breaks and bleeds it is not as painful. But it looks like a terrible bruise for four to six weeks till the blood dissipates.
This was the second really bad blood vessel break in two weeks time. The other one broke after the painful swelling. The Internal bleeding made a ring that looked like a bruise, about the size of a softball. It took a month to get better.
When I fell this time I immediately started using my TPM routine. The blood vessel in my right palm was swelling worse than any I had ever had, not only the blood vessel; also my hand where the impact occurred was swelling; all extremely painful. My husband was a witness, he knew the problems, and rushed to find some ice to ease the swelling and pain.
By the time he got back, a few minutes, I had managed to "talk" to my unconscious mind and tell it to stop the swelling and the pain. For the first time in my life the swelling blood vessel started to get smaller, it never broke and bled internally as it always had before. Within ten minutes you could hardly tell where the impact had been.
By the next day there was no sign of injury or pain. As other pains developed as a result of the fall I used TPM on each and was able to heal the injury before it got bad. My back, which I have had problems with for years… to include back surgery, and many times on bed rest with ice and heat for weeks at a time. This time the pain just went away! Also my arms, neck, and knees healed as I used TPM on them.
The feeling of joy and relief were elating. I felt a very strong excitement and happiness. I felt filled with the love of God, my Savior Jesus Christ, and the Holy Spirit. My prayer of thanks for the ability to do this miracle lifted my heart and spirit. My husband and I just kept looking at my hand, watching the blood vessel and the swelling get smaller and smaller till it was back to normal size with no evidence of an injury, and smiling at each other.
I had knee pain that I have suffered with since the year 2000 when I fell mountain climbing. I had surgery for that finally in 2002. I continued to have problems with that knee. Then last year I injured it again. I had finally gone back to the Dr. He was treating my knee with physical therapy… which was not really working. The Dr. had said if the PT didn't work we would have to do surgery again.
Thought Pattern Management has been amazing. I was able to stop the pain completely. It came back several weeks later when I was working too hard. That evening I had my own TPM session and the pain went away within minutes. I had also hurt my shoulders and arms doing some digging in the yard. I was also able to eliminate those pains also.
A severe problem I have had for many years is depression and anxiety. This was a grief not only for me… but my family that had to deal with my tears and nerves. I have been on almost every depression medicine made. Side affects from every one of them made it a toss up to which was worse. I have been able to, with the knowledge of the changes in me; my doctors approved me to stop taking any medicine for depression/anxiety! What a blessing. When I feel a cloud coming on I know how to deal with it. I am so thankful. So is my husband as the dear man has been a stalwart comfort and help to me for many years. When he saw what TPM did for me, he agreed to sessions for himself. This in itself is amazing, as he had no belief in alternative medicine. He was amazed at the results for himself too. We are truly a happier family. Thank you! ~S.F.B Yuma, AZ
Sense of Fearlessness
When I first started working with Rich, I felt stuck in a lot of areas and but through his two sessions, , In just 2 months, I have a sense of fearlessness I haven't had in a long time. I am back to writing again and the struggle to be creative has been lifted immensely. My job doesn't weigh me down like it used to, when something comes up, it doesn't spiral me down into a funk. In the area of relationships, I am getting more and more confidence with women and I feel hope that a relationship is on the way instead of feeling hopeless in that area.
That resistance factor has been deeply reduced. I feel that my spirituality has deepened as well. I know that if things become stuck, I can always rely on his work to align me back into freedom! ~AD
Healing in India
Dear Rich, Thank you for the wonderful, wonderful insights, love and support. It was an incredible session, so much clearing happened. My body has become super hot inside and I was sweating because of the energy generated. Body was twitching, jerking, trembling, warm energy discharges from soles of the feet and hands. in between body was twisting, tweaking, stomach churning in and out like yogic postures.
At the end, I was feeling incredibly lighter and energetic. The session was 100% complete value, amazing. I couldn't believe what was happening in my body and energy field. You have rightly named your institute as "Amazing life" – it is truly amazing!
I just can't thank you enough for the thought, kindness, compassion, preparation, attention, love and support you have extended to a stranger. Love & Warm Regards, ~SS Mumbai India
Here to Help…
After knowing and working with Rich Aydelott for several years, I have come to the understanding and awareness, that Rich is truly here to help his fellow beings. He encourages, supports, explores, and genuinely cares about the needs and desires of his clients and friends. He is driven to discover new and creative ways to solve what others perceive as "problems" and has the wonderful ability to give innovative insights and solutions. Rich is on the cutting edge of alternative healing therapy and in his own words "is just entertaining new processes". I truly value and appreciate Rich Aydelott for who he is, and would highly recommend his services to anyone willing to change their life in order to gain a new perspective.
I believe that your work is very important to assist people as they expand and open to their "amazing lives" that lie in wait for them. They only need to know that they are there and they need look no further. I thank you for all of our sessions and play times that we shared and perhaps some time in the future we can share more of that. you truly have a brilliant mind Rich, you are blessed! ~JV CHt. Portland, Oregon
Deeper Capacity, Opportunities Everywhere and Fear Has Vanished!
Rich, When I scheduled a session, I was looking for motivation, direction, and ability to achieve my limitations socially to pursue my entreprenuerial ambitions. A couple days before I came in for the next session session (but after I had scheduled it) I had found my willingness to do undesirable tasks, and doing what needed to be done in the overall plan. During the session, I was afraid I was concerned that I was going to lose that mindset, but past that, I really had no expectations. I did have a "genie in a bottle" mindset of being able to accomplish what before I couldn't understand, such as being outgoing, speed up my recall of data, and attention to accurate detail. I was also concerned that I might have another experience causing more stress on my marriage.
After the session, I am finding a deeper capacity to do what is willing to be done, and more comfort in doing the RIGHT things, despite the short-term gain. I can see a path to a future by just being myself, using my own gifts and talents, that are within my reach. I found safety and acceptance in lower-paying, menial jobs, within the skills I already possess, (whereas before I wanted higher-paying, more visible/power positions trying to possess skills I didn't understand.) And now, I realize, if I am willing to do "the hard work" and the ability to swallow my pride, "what else" am I willing to do?
The result is, I see a clear, logical path to a happy future, doing what I love to do. I have direction, where before I didn't know how to get from A to B, or I had a plan with little confidence. Rather than try and be something I'm not, I'm comfortable in my own skin. Rather than try and make a bunch of money to soothe my impatience I can find peace using all of my God-given skills (that I already possess) and enjoy living EVERY day. I am able to slow-down, look objectively, look at ALL the possibilities, and seeing opportunity EVERYWHERE. My Fear has vanished.
In addition, I had found the roadmap to enlightenment I had previous forgotten about. (The path I had focused on when I found ascension, and what I forgot about when I gave into my fears and fell off.) Except now I have seemingly infinite more clarity than I ever had before. It's almost as if God had wiped it from my memory so that I could look back at it with a clearly different perspective. I makes me want to cry I am so grateful that I found the path again.
Also, it never ceases to amaze me that when I have clarity about the truth of who I am, and about the reality of my environment, God will give me experiences, and just eliminate those barriers to opportunities I previously couldn't get access to. Maybe it's law of attraction, or just really good luck, but given my current understanding it's God's mercy just taking care of his children in the best way possible (blessing them in a manner that allows them to learn self-providence through spiritual gifts most effectively.)I know the journey isn't over yet, and I am even more interested to see my understanding of "what else" will arrive to. i just wanted to keep you informed, as you might be as equally interested in my outcome. ~AH Vancouver, Washington
Working at Deeper Levels…
Hi Rich, I just wanted to give you a little update. I slept really well. I did some of the subconscious talking to my patients (silently to myself, and got the yes/no answers from my subconscious mind relating to their problems) this morning while they were relaxed when I was doing Craniosacral work on them and I notice more releases happening. (Note: This is Advanced Intuitive Kinesiology)
Thanks. I look forward to noticing more changes. Have a great day. ~TS Vancouver, WA
Deep Sense of Gratitude
I am sure many others have a deep sense of gratitude and reverence for work that you do Rich. God has given every one of us and all of creation work to do, in service to him. You were chosen to heal people in their broken places, and I know that God smiles when he looks down from heaven on you. When I am fully healed I hope to heal others as well one day. Many blessings to you and yours Rich, From a woman who found her truth. ~LB
Love for Humanity…
Rich and truth walk together as one. His wisdom of the mind and the ability to help you experience the truth of who you are ,is exactly what will happen to you from working with him. Also his knowledge of health and his love for humanity is what this world needs. He is more than just a friend, he is a spiritual brother… ~DW La Center, WA
The 4 Agreements… Profound!
Hello Rich, I just want to say thank you for guiding me in the direction that lead to me finding "The Four Agreements" book. Although I had read a few sections of the book within the last couple of years, I could not understand the concept of the book. Now at this point on my journey this simple book has profound meaning for me. From the moment I read the first page of the introduction, I intuitively knew that my long held questions about the world of spirit, my ability to manifest and create, and why I could never accept the "dream of society or the "dream of the planet", would be answered. Without a doubt the questions were answered, and I'm ready to live my personal dream. I am excited about reading "The Mastery Of Love", very soon as well.
I believe and have also made the agreement that all human beings are manifestations of God's light. Your light is so bright Rich that it shines on my spirit all the way from the west coast, and it lights my path, even when I traveled through some recent darkness. The light in you and around you is brighter than most, because you have such a strong and beautiful connection to the source of light, the almighty and all capable God above. It is his light that shines so brightly through you. Keep shining! ~LB
Solving Problems!
Rich is one of the people I hold in the highest regard for his capability to find solutions and incorporate them with a schema that bridges personal, corporate, industrial, and social systems. If you know what it is that you want, he can help you get to the desired end state. If you don't know what you want, he can help you discover your solution and then help you to reach it. As a 'recovering engineer' he is able to get into the weeds of scientifically documented minutia. However he understands solutions don't come from the minutia and he has the ability to meet people where they are at.
The basics of his approach are easy to understand and adopt into general daily practice. His passion is in service and in evolving communities and organizations to their next level of awareness and efficiency. If you are truly interested in adopting a solutions oriented culture into your personal and/or your organizational culture I strongly recommend that you contact my colleague and friend Rich Aydelott. ~BB Information Management Carlisle, PA
Depression and Cookies Gone!
Hi Rich, I thought you might like this feed back. When I was In San Diego I met an older lady there who told me about her life as a young woman and how her husband died at an early age and she was left to raise 3 boys on her own. With her brother's help they raised them the together and all are a success today and take very good care of her. Hearing her successful family stories did not depress me as it had prior to our session. I left that conversation with nothing but good feelings for her and her accomplishments. Thanks so much!
# 2 I have not drank any coffee for almost a month now I have had no cookies, candies or cakes since I have been back. I see it, but I see it as a part of my old life. I see that eating those things don't serve me any more and if I ever do eat those again I will be in control and not my memories and empty emotional spaces. Thanks! ~AF Upper Marlboro, Maryland
Deep Seated Anger Gone!
Rich, I had a lot of deep seeded anger towards my father, mother and step-mother for nearly 20 years. This anger affected so many areas of my life and marriage as an adult that I sought out counseling over a period of five years. During those five years nothing changed, I was still angry. I saw Rich for one session and about two days later the anger was gone and has never returned. That was over four years ago. Thank you Rich! You helped me in two hours that other counselors could not do in five years. Thank you! ~VR Vancouver Washington
Beautiful, Bliss Filled…
Hello Rich, I thought I would tell you how I am doing since our session. This afternoon in meditation I had the same wonderful experience I had in our session this week. I felt so close to God this afternoon, it was far beyond my expectations, beautiful, bliss filled, and a peace that is brand new for me. I was a part of him and there was no desire, no ego, no thought, nor struggle, pain, or want of anything, only God and my breath. Although I have practiced meditation for many years, I never was able to find this place where there is no me, or my self centered concerns. I have had some moments where those negative thoughts did arise, but it is far less often than before. When I close my eyes I can visualize what I learned in our session, it clears my mind and I return to positive thinking. I know I have to set aside more time to "chop wood", and stay on the path. Thank you Rich. Blessings to you and yours. ~LB
The Truth Lifts Us!
Aloha Rich, I can't wait to visit with you in person. I'm a better human for having heard you for just 30 minuets. ~ PM Oahu, Hawaii
Body for Life Challenge – Achieving Full Potential!
Rich, I wanted to take a moment and thank you so much for helping me achieve what I felt was impossible. I started a 12 week challenge to lose weight and gain muscle. I started the challenge at 24% body fat. I ended the challenge at 6.8%.
My success was directly linked to the mental preparedness that you helped me with. With your help, I was able to focus more clearly and have the discipline I needed to lose 31 pounds of fat and at the same time gain 11 pounds of muscle, in just only 90 days!
In addition, I was able to be injury free as a result of my inner mind warning me when I was on the verge of training to hard. My biggest challenge was eating right; as a result of my mental shift you helped me create, I viewed food as a tool to help me accomplish my goals, not a relaxant after a stressful day. Thanks for a great mental tune up. It worked! ~RG Financial Consultant / Mortgage Broker Vancouver, Washington
Peace that Passes Understanding!
A most interesting and Amazing experience. I feel so much more in tune with doing the "will of the Father"! That has resulted with "a peace that passes understanding"! I believe I can have VICTORY in all things "thru Christ that strengthens me"! ~ PM Oahu, Hawaii
Powerful Work, Layers Lifting!
Hi rich, Yes, I was in a healing crisis. and it was intense! it was as if my body and mind started to dump out everything that wasn't working, and my brain was on hyper speed. I knew intuitively that it was a good thing, but I reached out for a lot of support because there were a few days there when it really hurt.
I'm at the two and a half month mark since you worked with me (and it feels like a lifetime ago), and I can honestly say I feel clearer. My biggest goal right now, among the many I have is to get my music career off the ground.
But in the past I had always been gripped by major fear and terror around sharing my creations and performing. I've been able to not only send out the first song to my mailing list (the link to it is at the bottom for you) but to just about anyone. everyone gets to hear that I am a singer, and that I have material. I've been putting it out there, and people are responding in a major way. I feel that the growth of my career is in partnership with my healing, the more clarity I achieve, the more will come my way.
That's probably the major difference. I've started meditating on a regular basis, for the last seven weeks, and I've noticed my intuition is very strong. as well, I'm not so quick to anger, and can stay clear and calm during most conflict. but still, when I break down, I give it everything I've got! and I cry more easily. I think that's a good thing after a lifetime of holding it in.
I am still working on peeling the layers off. I believe that the work I did with you was the catalyst. my ego is fighting me some days, but I expect that will end sometime in the next few weeks.
Thank you for checking in. I am very grateful for the work you did with me, so let me know if there is anything I can do or help you with. ~KL Portland, OR
It Has Changed My Life…
Rich, When I said that I have shifted and a lot of changes have been made, I wasn't joking. The shift that I have had is advanced, yet simple, and quite amazing on how it has changed my life. ~MS Portland, OR
Energized, Strengthened and Blessed!
Hi Rich, How would you feel about being addressed as Brother Aydelott? Smile.
I am feeling well and happy. As a matter of interest…we just had our evening prayers together…Rob and I…it was my turn to be our voice as we pray together with one heart and one mind. We had much to be thankful for this evening. I will not take your time to enumerate them as I did to Heavenly Father…this much I will share with you. How thankful we are to know you, to be the recipient of your spiritual wisdom and guidance through some challenging times. Of this I am certain, Heavenly Father sent you to us via Brent. Thank you for your help today.
I am energized and strengthened in my goals with my partner, my inner self; and as I put it to Rob this evening….Me, Myself, and I. Me-my everyday self…with ups and downs and all around's, Myself-my most beautiful, celestial, spiritual self; partner with my Father in Heaven. And I – the Child of God that I am, whose goal is to be all that I covenanted to be and do with my Heavenly Father before I came to this wonderful earth. I expect only you and Brent, Bernie Siegel and Vernon Wolf would understand the previous statement. Smile. Much Thanks, Love and Prayers, ~SB Yuma, AZ
Shift in Perception…
Hello Rich, I want to thank you again for your help today. I have read in the books titled "A Course In Miracles", that a miracle is a shift in perception. I thank God above for the miracle that took place this afternoon. I also thank you Rich, his angel for the work you are doing to help bring about so many healings. I know this is the beginning of the journey. Today you helped me find the door that has lead me out of the darkness and into Gods light. May God Bless You, ~LB
Anger Resolved!
"I have used Rich's services on many occasions. Recently I took my son to see him to help him with his anger issues. Rich spent about 2 hours with my son, gave him an easy exercise to use when he becomes angry. Within a few hours my son's anger become an issue. He used the exercise and the situation did not escalate as it normally would. No anger at all. It has been a life saver. Thanks Rich!" ~MP Vancouver, Washington
… And the Blind Shall See!
I am sending this email to let you know that I have done some 'work' with Rich also, on Mel's recommendation. WOW is all I can say. We spent several hours together and everything is different. How I feel, how I view the world around me, and I just feel so open and able to surrender into the next phase of my life. His work is amazing. I watched him work with a blind woman yesterday and after just two hours, she was 'seeing' things and light in places she wasn't before. Just wanted to put in a personal recommendation and good word for Rich and the work that he does. Joy and blessings to both of you! ~SF Portland, OR
More Positive and Happy!
I just wanted to thank you again for all of your help & insight on things. I just feel different. I don't know how to explain it. Not so sad or weighed down… More positive & happy. When things come my way I have an easier time seeing the positive. Anyways — thank you !!! I really would love to continue this journey with you, & have the life I've always dreamed about. I can't tell you how relived I feel to know there is a better way. Things have seemed so hard for so long. You really are an answer to prayer. Lord bless you for what you do! ~LK Kauai, Hawaii
Life is Truly Amazing!
Hey Rich, Things are going great! I owe you $250 bucks! I really owe you $1000! Life has been truly amazing since my appointment with you. I've been at a new job for 2 months, and they're going to promote me. The only problem I deal with now are deciding which opportunity will hold me back the least. Have a Merry Christmas! ~AH Vancouver, WA
Take Life to the Next Level!
I highly recommend working with Rich Aydelott. As a practitioner of Thought Pattern Management, Hypnosis, and NLP, he brings a unique and streamlined approach to personal development and change. He has a mastery of the modalities through which he works, and is able to help clients quickly and effectively through any problem or challenge they are working on. If life is good and you wonder if it can get better, Rich can help you update your internal 'programs' be aligned with what you want, and help you take your life to the next level. ~HS CHt., Master NLP Practitioner, Author, Speaker, Motivational & Life Coach, Camas, WA
Every Day with Joy!
My time with you has made it easier for me to get up every day with joy and have more energy and look forward to every hour of the day and look at others as delightful blossoms unfolding before me – even if they're telling me a tragic story from their point of view. And I'm aware that my story is less and less important as I no longer give it energy, that means that I'm less tired and exhausted throughout the day as I am not giving all my energy to the 'story.' ~DD Audio Engineer / Musician / Massage Therapist Port Townsend, WA
Profound & Transformational!
I have experienced Rich's expertise both as a practitioner and as a teacher of TPM. He has a deep sense of caring about his clients and with his patience, creates an environment of safety and trust. His innate curiosity inspires him to search for the deepest source of an issue and then transform thinking or create healing at the deepest unconscious level.
The work I've experienced with Rich has been profound, transformational and has brought me to a greater experience of my spiritual being. The benefits I've reaped from my sessions with him range from doubling my income! … to healing a painful condition in my body… to awakening my own healing energy. He has so much passion for this work, has a brilliant mind, which is always creating new ways to get results, and has the gift of perseverance. I feel privileged to be not only a client, but also a student of his innovative thinking. ~K.S., Account Executive, Seattle, WA
Tripled Income!
I want to say that the results of our work together has been nothing short of extraordinary. I made an immediate jump from about $3,000 per month in income to over $10,000 per month! And it was so effortless. Thank you. ~S.L. Independent Insurance Broker, Vancouver, WA
Freedom from My Past!
It is powerful work. I feel a freedom from my past, and it no longer holds me back from things I want to do in the present or future. I am experiencing empowerment, which is a new feeling for me. Rich has amazing abilities that are beyond what most people can conceive. No matter what stage of life you are at or what problems if any, this technique can improve the quality of your life. ~J.S. Office Manager Vancouver, WA
Deeper Connection With Real Love
Dear Rich, First, thank you again for your time and wisdom and guidance on Wednesday. You have helped me see and understand things that I have been struggling to understand and that have had me deeply perplexed and stuck. Thanks to you, I now know that I will not return to xxxx, although I had been hoping for a reconciliation right up until last weekend. That is progress. I thought I saw the highest and truest light in him and I believed in it. How could I have been so blind for so long? Still have some healing work to free myself of the obsessive, compulsive pattern of thinking about him and grieving, but once that is complete, I know I will blossom into joy.
This I do know: I now have a much deeper connection with real love, and with it acceptance that one may not have love returned the way one wants, but it is possible to keep loving. I am more vulnerable, more loving, more humble and I know that at the center, connected. I loved the way you stated that, and ask that you remind me, if you can. I am grateful for the angels who have been sent to me and that I was guided to. You are one. Next stop or bust: great job, lots of money, and satisfaction in serving a higher purpose! Gratefully, ~BH West Linn, OR